Pest Control Tips for Residential Properties
Both cockroaches and rats and mice usually appear when certain circumstances favor their presence. Here are 10 pest control tips that can resolve the pest issues permanently. All insects and animals that form a pest need shelter, food, and water. If they are deprived of one of these things, animals and insects move to avoid the appearance of the pest or its reappearance once controlled. There are some basic tips for insect pest control and rodent control that can help you avoid or eliminate pests. These could be some of the best tips that would help in pest control:
Follow This Ten Effective Tips for Pest Control at Your Home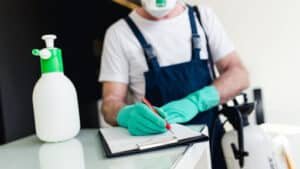 Tips For Controlling House Hold Pest
To prevent your home from being invaded by roaches, rats, or other insects, you can adopt the pest control prevention habit of inspecting plumbing fixtures and fixing leaks, so that insects cannot easily find the water they need.
How to solve Garden Pest issues
Another tip for the control of certain pests is to prune all the trees in your garden or country house to allow air to circulate through them and that insect pests do not form on the leaves or branches of the trees.
How to Make Solutions for Drain Flies
Very important for the control of pests of all kinds is to make sure that there is no sink near the entrance to your house since this can be the nest of all kinds of insects and the access door of rodents. Make the necessary drainage corrections for the water to flow properly.
Restrict Pest Breeding for Seepages
For proper pest control, inspect the air conditioners so that they work properly. Do not harbor any type of insects, try to reduce the humidity of the air, and keep the doors and windows of access to your house closed and without cracks or gaps through the insects can sneak in.
What to do for Termite Control
Do not store materials such as firewood next to the walls of your home. Firewood can be a portion of food for insects such as termites and woodworm, facilitating access to the home of these wood pests. It can also serve as a refuge for other insects such as spiders and bedbugs, and even serve as a hiding place for small rodents.
Reason Behind General Pest Problems
To contribute to the control of cockroach pests, silverfish, rats, and rodents in general. Never to leave stagnant water in flower pots, containers, etc. Since they are a source for the proliferation of insects and a watering hole for rats and mice.
Controlling Measures for Rodent Population
Fundamental in pest control is to avoid access to organic remains by insects and rodents. Try to keep the garbage can out of your kitchen and close it hermetically. Take out the trash every day to avoid generating dirt or organic debris. This attracts pests of insects, rats and cockroaches.
Keep Clean – Keep Clam
For better pest control, clean your dishes as soon as you have finished eating and leave no food residue behind. Clean dishes, pots and pans, etc. daily. Store food properly in clean and closed containers. Cleanliness does not allow access to the interior of any type of insect.
Open Food is not Good
Another recommendation for pest control is not leaving pet food exposed outside. Teach your animals to eat once or twice a day. Then remove the food and storing it in a plastic or metal container.
Get Pest Control Tips from the Expert
If you nevertheless observe any rodent or insect infestation in your home, immediately contact a pest control company, which will carry out the most effective fumigation and treatments against cockroaches and rats.