Live Termite Pest Free Life in Dum Dum
Pest control service in Dum Dum area is extremely challenging. Due to some of the special reasons behind it. The pests like termite control also challenging for maximum residents, offices, hospitals, restaurants, hotels and other commercial places. Dum Dum is the most infested with termite and other insect pests because the area is in the pest-prone zone. Pest is such a tiny creature that always disturbs and makes a loss to health and finance. So. if your wish to live a pest-free life them hire us for absolutely free pest audit and estimate. Goodbye Pest, one of the top pest control companies in Dum Dum, can give you the ultimate guaranteed pest solutions.
The reason behind Pest Problem in Dum Dum
Humidity: Humidity is the top reason for growth and breed for the pest. Dum Dum is the highest humid area in Kolkata. Average humidity is around 57% that is purely ideal for growing pests.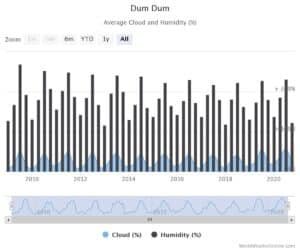 Temperature: Average temperature is around 190C temperature min 130C max 410C as counted in Alipore Weather office and that is the most favorable temperature for growing pests.
Rainfall: As we know the area is a comparatively little bit low land and during monsoon Dum Dum area flooded by the rain. The average rainfall is around 401mm. Naturally, all the buildings are absorbing moisture. It's a basic reason for high pest infestation.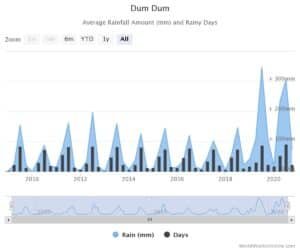 So, these are made Dum Dum a pest-prone zone.
Why Pest Control is necessary for Dum Dum Area
Pest management at Dum Dum is difficult. Goodbye Pest knows the scenario. Thus Goodbye Pest can treat the best pest control service in Dum Dum as they know the reason for infestation, breeding probability and level of population. They have the unique equipment, best available chemicals and expertise to pest control Dum Dum.

FAQ | Pest Control Dum Dum