Goodbye Pest Welcomes You
Best Pest Control Services in Kolkata.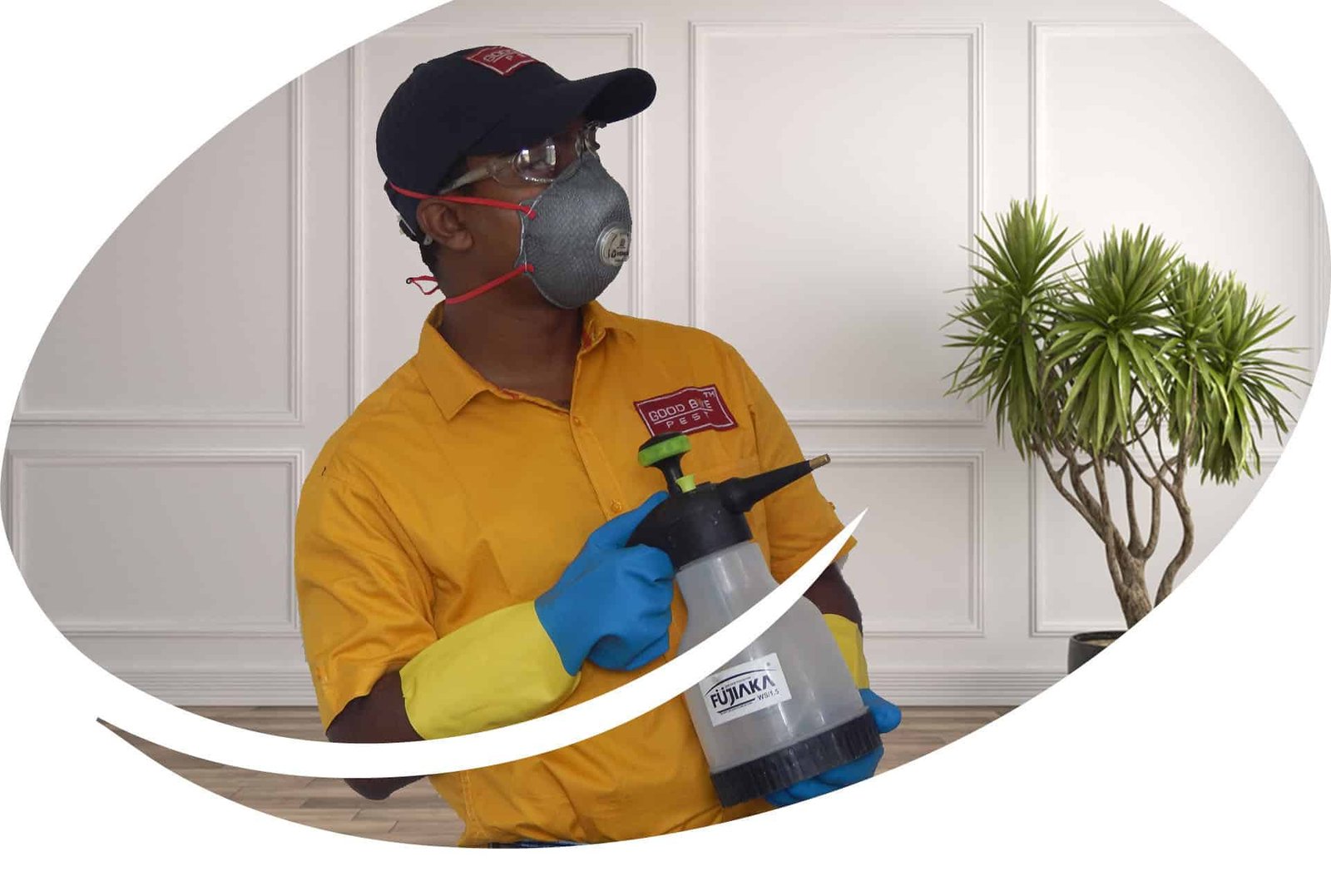 Goodbye Pest Welcomes You
Best Pest Control Services in Kolkata.
Pest Control in Kolkata (24/7 Support)
Worldclass Pest Control Service at Your Doorstep
Welcome to Goodbye pest control in Kolkata! Does your home or office is infested with harmful pests like rats, cockroaches, termites, bed bugs and ants? If yes, then you are definitely in need of the best pest control services in Kolkata. We at Goodbye pest  offer a wide range of services related to pest control in the city of Kolkata at affordable prices to our clients. 
Our trained professionals will help you get rid of pests with the latest chemicals for treatments and equipment. According to one of the latest news reports published in the Times of India, 81% of the commercial shops, malls, offices in the salt lake sector v &  park street, restaurants, hotels are hiring expert pest control services before resuming operations after the COVID-19 pandemic and lockdown period. 
Get in touch with us and say yes to a cleaner and pest-free home or workplace.
Pest Control Service Agency Near Me in Kolkata
Goodbye, as one of the popular Pest control companies in Kolkata, offers a variety of services to its customers to remove harmful and hazardous pests from their homes and offices.

Cockroach Exterminator near Kolkata:
Cockroaches are common insects that are known for spoiling food and foul odor. They cause stomach and skin infections in humans. The cockroach pest control service Kolkata hinders the growth of these pests in homes or offices with the best products for treatments all across Kolkata and around the city.

Termite Proofing Services in Kolkata:
Termites damage furniture, stationery, clothing, plastic, rubber items, furnishings, grains, building materials, and etc. in homes and offices. They build tubes of mud to avoid any kind of light between their source of food and the nest. Pest control experts use sprays on the mud tubes filled with termiticide to kill termites.
Ants Eradication in the city of joy Kolkata:
Being one of the most common insects found in India, ants are one such pest that can cause severe damage to the edible items in the kitchen. Ants' infestation can lead to food poisoning, business losses in the food business, skin allergies, and loss of reputation. Pest control companies near Kolkata use ant pesticides to control the nesting of ants in your home or office.
Best Mosquito Management Service Kolkata:
Mosquitoes are known to spread diseases like malaria, dengue, chikungunya, etc. among human beings making them fall seriously ill and sometimes causing death. The mosquito pest control companies in Kolkata use fogging techniques, spraying of insecticides on the inside walls, and neutralization of breeding spaces.
Why Should You Choose Goodbye Pest Control Services?
You may be wondering why you would be interested in goodbye pest control services in Kolkata. Well here are some of the reasons that you should know before hiring Goodbye pest control.
24X7 support service 
8+ Years of experience in the field of pest control
Monthly pest control service packages for clients
Latest types of equipment used in pest control services
Keep proper maintenance of COVID-19 hygiene rules while performing the service 
We earned ADG Best Pest Wiper Certificate
ISO 9001:2015 Certified Agency 
We use the best available chemicals which are approved by the Central Insecticide Board (CIB) and maintain the WHO guidelines.
"Goodbye Pest is the best pest control company in Kolkata with their unique products and services."​
"We experienced their Termite control service and got 5 year warrantee. Fully satisfied with their service."​
"The name itself an identical of quality. Highly recommended pest control service near me in Newtown."​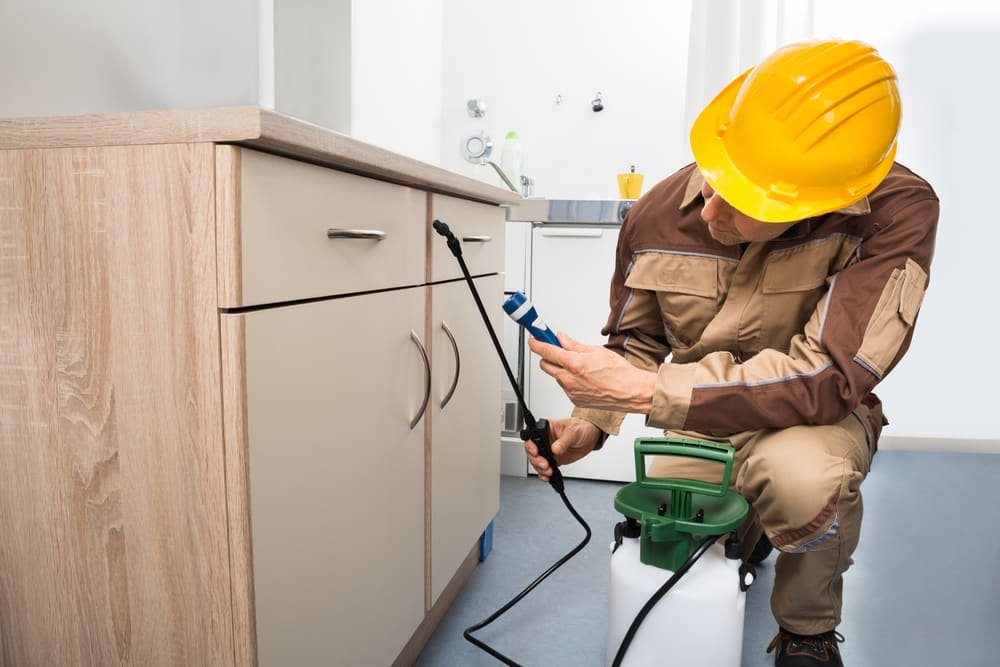 Frequently Asked Questions.
Pest control companies in Kolkata use the following methods to get remove the pest from homes or offices –
Poisoned bait
Household organic sprays
Fumigation
Heat treatment
Disinfectants
Herbicides
Pesticides and insecticides
The pest control services should be availed once a year to stop any pest infestation.
Rats, ants, rodents, cockroaches, and mosquitoes are the pests which are a major concern and needs to be removed as quickly as possible as they can cause major health issues such as plague, dengue, malaria, typhoid, and others
Contact Us for Pest Control Service
Get in touch with the best Experts who can easily control any kind of pest problem at your home or office.