Welcome to the World of Goodbye Pest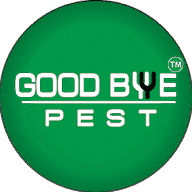 Thank you for choosing the Best – Goodbye Pest
Your Hygiene Partner
Ohh! My Goodness, we're so thrilled you have decided to join the family of the world of Goodbye Pest! Hats off on making an excellent decision! You'll never struggle to find  a Great Pest Control Service in Kolkata.
You're now officially in the loop to hear of all about our awesome services, discounts and many more.
 We are looking forward to work with you.
Warm Regards,
Team Goodbye Pest
A Unit Of: Aknamos Home Care Private Limited